May. 25, 2021
With the continuous changes in market demand and the improvement of various processing techniques, the functionality of veterinary drug packaging has become more prominent. The same packaging can achieve different purposes with a slight change in appearance. This is especially true for cbd paste syringe. Obviously, veterinary syringes have different application scenarios according to the thickness of their needles.
The cbd paste syringe is composed of a sleeve, a push rod, a piston, a positioning ring and a protective cap. It is a new type of packaging that can fill the medicine in advance and has the injection function. This kind of packaging generally has two designs of thin head and thick head, and different designs correspond to different uses.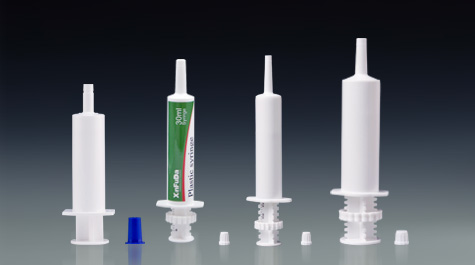 Thick head design: The thick head design is that the pointer tube is generally thicker. Such packaging is mainly used for the packaging of dairy cow uterine perfusion drugs and pet nutrition cream. The dosage of uterine perfusion drugs is large, and the thick head design is more convenient to use. The pet nutrition cream is mostly paste-like, and the thicker needle tube is more conducive to the extrusion of the nutrition cream, which is convenient for pets to eat.
Thin-head design: The thin-head design of the needle tube is thinner, and is generally suitable for drugs that are not particularly large in dosage, such as cow mastitis drugs, cockroach-killing gel baits, etc. Cow mastitis drugs are applied to the nipples, and the design of the small head is easy to administer. Cockroach-killing glue baits are mostly used for spot application, and the design of the thin head is more conducive to controlling the dosage of the drug.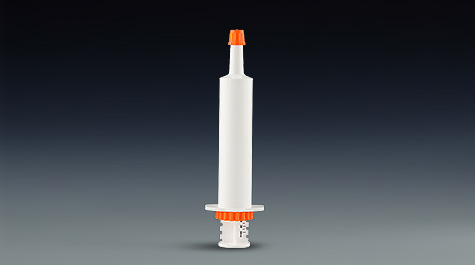 The needle tube design of different thicknesses of cbd paste syringe meets the special needs of various medicines for packaging functions. The veterinary drug packaging industry is highly competitive, and only veterinary drug packaging that continuously adapts to market needs can win a larger market.