Apr. 30, 2021
All departments of Xinfuda: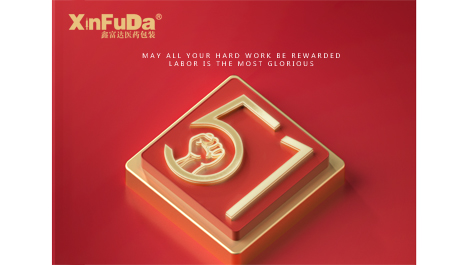 Labor Day
According to relevant national regulations and the actual situation of the company, the notice regarding the holiday of May 1st Labor Day in 2021 is as follows:
1. Holiday time:
May 1st-5th, 2021, 5 days in total, normal work on April 25th (Sunday) and May 8th (Saturday)

2. Pay attention to the following matters during the holiday:
a. All departments should properly arrange their work tasks, do a comprehensive safety self-examination before the holiday, lock doors and windows, cut off power equipment that does not require continuous power supply, properly keep important items, improve safety awareness, and pay attention to fire prevention and theft.
b. The epidemic has not yet completely ended. During the holidays, employees should not engage in gathering activities, do not go to crowded places, wear masks when they go out, ventilate the house frequently, wash hands frequently, and maintain good work and rest habits.
c. The department manager must play a supervisory responsibility, always pay attention to the health of the team members, understand the trajectory of the employees during the holiday, and guide the employees to enjoy the holiday life healthy.
Xinfuda Human Resources Department
April 29, 2021