Apr. 13, 2022
The pet syringe is a special package, which consists of a tube sleeve, a push rod, a piston, a protective cap, and a positioning ring. The general drug packaging will have a label on the outside, and this packaging directly prints the drug label on the tube body, so which printing process does it use?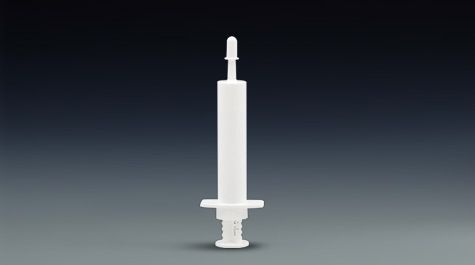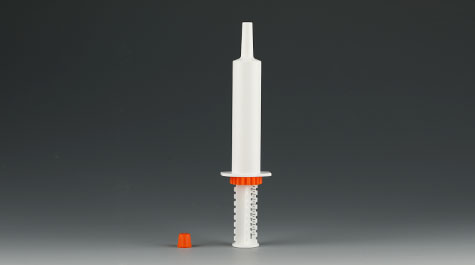 There are many printing methods, such as offset printing, screen printing, thermal transfer printing, etc. The pet syrige uses a relatively advanced thermal transfer printing method. Thermal transfer is to use thermal transfer ink (that is, thermal sublimation ink) to print any images such as portraits and landscapes on color inkjet paper (or special inkjet printing paper for thermal sublimation), or print ordinary ink on film thermal transfer. It is a special printing process in which the pattern on the paper is transferred to the porcelain, glass, metal, plastic, cotton fabric and other materials in a realistic manner. The printing process is as follows:
Step 1: Create a high-resolution image;
Step 2: Make a dot-type gravure electric engraving plate according to the size of the picture;
The third step: install the gravure on the printing machine and print it on the PET polyester film to print it into a heat transfer printing film, which can print thousands of meters of finished patterns in one hour.
Step 4: Install the thermal transfer printing film on the thermal transfer stamping machine for printing, the operation is simple, the pattern is formed at one time, and there is no need for color registration.
The above is the printing process of the label of the pet syringe. The packaging position printed by thermal transfer printing is accurate and has a high degree of fit with the packaging, which helps to improve the overall aesthetics of the packaging and increase the added value of the product.