Sep. 25, 2020
Our factory is a professional horse paste dispensing syringe manufacturer,we have our dial a dose syringe standard,and I will introduce the technical requirements from two aspects,one is sensory requirements,the other one is physical and chemical indicators.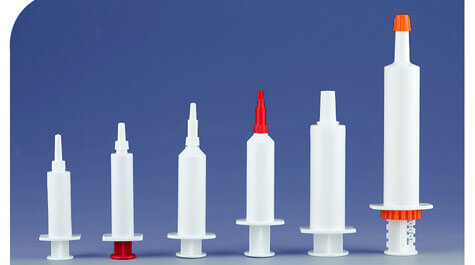 I will introduce the appearance requirement of paste syringe.
1.Appearance,in natural light bright place,the syringe should have uniform colors,the surface should bright and clean,smooth,don't have obvious chromatic aberration.
2.The barrel of syringe is not crooked,the syringe don't have rags,deformation,cracks,sand hole,oil contamination,bubble;
3.The inside wall of barrel should be smoothness,don't have crinkle.
4.The syringe tip should be smooth
5.The syringe don't have defective printing which can influence of using