Aug. 10, 2022
March 30, 2022
Today the U.S. Food and Drug Administration approved Zenalpha (medetomidine and vatinoxan hydrochlorides injection) for use as a sedative and analgesic (i.e., pain reliever) to help keep dogs sedated and comfortable while undergoing exams or certain medical procedures.
Medetomidine is a sedative with analgesic properties that has already been approved for use in dogs. Medetomidine can cause a decrease in an animal's heart rate and can increase the chance of arrythmias (irregular heartbeat), which can be significant in some dogs. This is the first approval of vatinoxan by the FDA. Vatinoxan reduces the negative cardiovascular effects of medetomidine by keeping the heart rate closer to the normal range, thereby improving cardiovascular function and improving the safety profile of medetomidine while the dog is sedated.
Zenalpha is intended to provide sedation along with pain relief that lasts for the duration of the sedation to dogs for clinical examinations or procedures that may require the dog to remain still or quiet. The sponsor conducted a field effectiveness study in dogs that came to the veterinary clinic for non-invasive examinations or procedures that required restraint and sedation. Examples of the examinations or procedures ranged from nail trims to diagnostic procedures to minor surgery to removal of skin masses and draining abscesses. Dogs in the treatment group received one injection of Zenalpha, and dogs in the control group received one injection of an approved veterinary dexmedetomidine injectable solution. Dexmedetomidine is in the same drug class as medetomidine and was used as the control drug because medetomidine was not commercially available when the field study was conducted.
Dogs that received Zenalpha had less severe decreases in heart rate and body temperature compared to dogs that received dexmedetomidine, and a decrease in the prolonged duration of sedation that can occur with dexmedetomidine alone. Overall, dogs administered Zenalpha had a faster time to onset of sedation and a faster recovery than dogs administered dexmedetomidine. If necessary, administration of another FDA-approved animal drug called atipamezole can reverse the sedative and analgesic effects of Zenalpha.
Most dogs in both the Zenalpha and control group had no reaction or a mild reaction (slight movement) to intramuscular injection of product. More dogs in the Zenalpha group had a moderate or severe reaction (movement, attention to injection site, vocalization) to the injection of the product compared to the control group. The most common adverse reactions seen in dogs administered Zenalpha were diarrhea, muscle tremors, and colitis (inflammation of the lining of the colon), which occurred in 2 to 3 percent of dogs.
The labeling for Zenalpha includes detailed safety information for people who handle, administer, or are exposed to the drug. The labeling also includes a note to physicians in case a person accidentally gets the drug on their skin or in their eyes, mouth or mucous membranes, or accidentally injects themself.
Zenalpha is only for use by a licensed veterinarian because professional expertise is required for proper dosing and administration of the product and to monitor the dog's vital signs while sedated.
Zenalpha is supplied in 10 mL multi-dose glass vials and is sponsored by Vetcare Oy, based in Finland.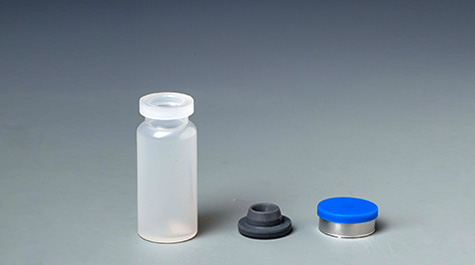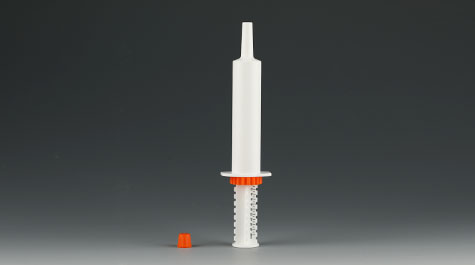 Source from FDA