Jan. 26, 2021
On January 22, 2021, the "Animal Epidemic Prevention Law of the People's Republic of China" was revised and adopted at the 25th meeting of the Standing Committee of the 13th National People's Congress of the People's Republic of China, and will come into force on May 1, 2021.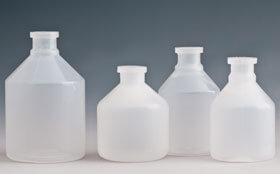 Since its revision and implementation on January 1, 2008, the Animal Epidemic Prevention Law has played an important role in ensuring the production safety of the breeding industry, animal-derived food safety, public health safety and ecological environment safety. However, due to the breeding methods of most production and operation entities in my country Relatively backward, the grassroots animal epidemic prevention system is weak, coupled with frequent international trade activities of animals and animal products, my country's animal epidemic prevention is facing a complex and severe situation.
Therefore, it is very necessary to make scientific and reasonable revisions to animal epidemic prevention and control policies, epidemic prevention responsibility systems, epidemic prevention management systems, and safeguard systems. In accordance with the goal of comprehensively improving the level of animal health, this revision of the Animal Epidemic Prevention Law focuses on solving the outstanding problems faced by animal epidemic prevention, and has adjusted and improved the animal epidemic prevention policy, epidemic prevention responsibility system, institutional system, and supervision system to build a scientific, reasonable and sound animal Anti-epidemic legal system.
With the continuous improvement of my country's animal epidemic prevention law, animal epidemic prevention work will receive more attention, prevention and control requirements and systems will be more stringent, and related veterinary vaccines and vaccine bottle manufacturers will also face greater challenges. The quality of the bottle is related to whether the vaccine can be stored well and will have a direct impact on the immune effect. In short, the current "prevention first, the policy of combining prevention with control, purification and elimination" is still the main policy of animal epidemic prevention.