Jan. 05, 2021
The prevention and control of animal diseases has always been the top priority of the development of animal husbandry. As my country's animal husbandry has gradually developed from small-scale farming to large-scale development, the domestic vaccine-based veterinary biological products industry has developed rapidly, and the vaccine market has been steadily The growth will definitely drive the growth of vaccine bottle sales.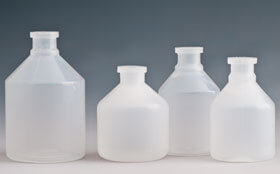 At present, the sales scale of veterinary vaccines in my country is showing a steady growth trend. Relevant data shows that in 2018, the sales scale of veterinary vaccines in China was 12.196 billion yuan, and in 2019, the sales scale of veterinary vaccines in China was 11.724 billion yuan, a year-on-year decrease of 3.87%. Although the scale of the domestic vaccine market has declined due to the African swine fever epidemic, the market prospects for veterinary vaccines are still promising under the influence of the overall industry environment such as the continuous advancement of large-scale breeding in my country and the continuous improvement of modern biotechnology.
The steady development of any industry will drive the prosperity of related industrial chains. The veterinary vaccine market is in great demand and has a broad prospect, and the vaccine bottle market will also see an increase in market sales. High-quality vaccine vials can protect the vaccine from damage during transportation and are always in a good storage environment, which is of great significance for ensuring the immune effect of the vaccine.
Immunization can effectively reduce the incidence of animal diseases and control the spread of epidemics. Under the background of the overall improvement of the industry, vaccine bottle manufacturers will usher in new opportunities and challenges. The industry has obvious survival of the fittest effect, focusing on innovative research and development, stable product quality, Quality manufacturers with excellent strength and reputation will stand out.