Oct. 13, 2021
A polyethylene syringe is a packaging container composed of multiple components. It can be used not only as a storage container, but also as a drug delivery tool. The common specifications of this kind of packaging are 5ml, 8ml, 10ml, 12ml, 15ml, 20ml, 30ml, 60ml, etc., and different specifications have different uses.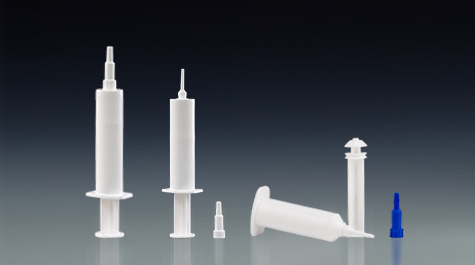 Small-capacity polyethylene syringes are mainly used for packaging dairy cow mastitis drugs and cockroach drugs. Dairy cow mastitis is a common disease of dairy cows. This kind of packaging can be used to treat the udder of dairy cows. It is a commonly used treatment method at home and abroad.
Cockroach medicine chooses this kind of packaging mainly because the tip of the package is relatively thin, and it is convenient to reach the places where cockroaches frequently haunt, such as the gaps and the inside of the corner electrical equipment when applying the medicine, and it is convenient to administer.