Aug. 19, 2022
A syringe applicator is both a drug storage container and a delivery tool. Packed as a calf nutritional cream.
Calf Nutritional Cream is a natural nutritional supplement for newborn calves. The gut of a newborn cow is virtually sterile, and supplementing the calf with nutritional cream at birth provides beneficial microbes, vitamins and energy, promoting a healthy appetite and digestive system, allowing the calf to reach its full genetic potential.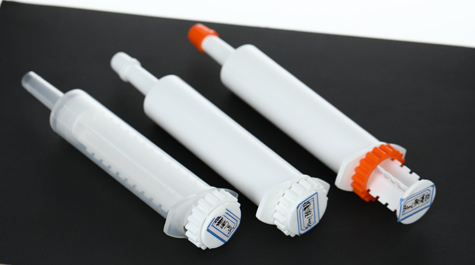 Calf Paste Tube Syringe Applicator 30cc 15cc 60cc
As a paste-like preparation, it uses a thick-tipped syringe, which is convenient for calves to take orally. This package is composed of a tube sleeve, a push rod, a piston, a protective cap and a positioning ring. Through the scale on the positioning ring and the push rod, the dosage of the nutrient can be well controlled to better exert its effect.
Veterinary syringes have the advantages of convenient use and reduced pollution, and are also used in the packaging of drugs such as horse oral pastes, pet nutrition creams, and cockroach medicines.